Filing your taxes can be a hectic and time-consuming process. Unless you have the relevant tax knowledge and expertise, understanding and accurately reporting your taxes may take forever. On the other hand, if you're not careful, you might end up with errors that can result in penalization from the IRS.
That's why experts recommend hiring a professional tax preparation service. Nidhi Jain CPA isone of the leading tax filing services in the San Francisco Bay Area that can help you navigate the tax processes.
If you choose to file your taxes on your own, here's a tax prep checklist to make your life easier.
Personal information
It may sound surprising, but many people don't take care of their crucial personal information, such as social security. Before you start filing, you must have the following documents:
Social security numbersor SSNs for your dependents, your spouse, and yourself.
Last year's federal and state tax returns: These might not be necessary, but they may serve as a useful refresher to help you with the current year's filing processes.
Income
Gather all relevant documents that state your incomes during the last year. These include:
1099 forms:You might need these forms if you're filing an income that you earned as a self-employed. For instance, form 1099-NEC will be issued for any independent contract work, stating all the incomes you received during the contract's period.
W-2:If you're an employee, your employer will send you a W-2 by January 31. Keep an eye on your electronic and physical mail since this is the most important document you'll require when filing your taxes.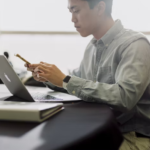 Deductions
The key to claiming the deductibles is to document everything that will support your claims. These may include any invoices or air tickets for business-related traveling.
If you're looking for a professional tax preparation and business tax services in San Francisco Bay Area to make your life easier, Nidhi Jain CPA has you covered. We provide innovative tax planning and filing services. Our highly qualified and experienced certified public accountants offer back tax solutions, bookkeeping, and payroll services in Bay Area.
Call us today to learn more about our professional accounting services.