Accounting and bookkeeping tasks are typically handled by one person who often also holds the tax filing responsibility in most SMEs. While small business bookkeeping and accounting are simple, things can become complicated when the accounting workload increases once the business grows. It's simply not possible for one person to handle the accounts efficiently, but at the same time, it's not feasible for a growing business to set up an entire accounting department from scratch. In such circumstances, the best solution for small-scale expanding organizations would be to outsource bookkeeping, tax, and accounting services from certified public accounting professionals like Nidhi Jain, CPA. This helps growing businesses in plenty of ways. Let's look at a few of them.
---
Improved Efficiency
By hiring virtual accountants and bookkeepers to automate the business operations, you can reduce the complexities and burden from your shoulders as you hand it over to the professionals. It allows spending the spare time on other important business operations to enhance efficiency and boost productivity, leading to increased revenue
Future Predictions
Your decision to streamline outsourced bookkeeping services will assist you in properly maintaining vital financial records. These records can help analyze the present financial condition and plan future investments, allowing the elimination of risk factors. When you hire CTC-certified professionals from Nidhi Jain CPA, the experts offer highly reliable services that can aid in making important future decisions efficiently.
Latest Tools
Accounting and bookkeeping technologies have evolved significantly over the past few years. It's next to impossible for SMEs to keep up with all the latest tools. However, top outsourcing companies have access to all the latest tools and software, along with a highly qualified talent pool well-versed in the best industry practices and the latest technological advances in the bookkeeping and accounting industry. Opting for automated bookkeeping services means reducing the level of accounting errors almost to nil. It can make the accounts much more functional and efficient than manual bookkeeping practices.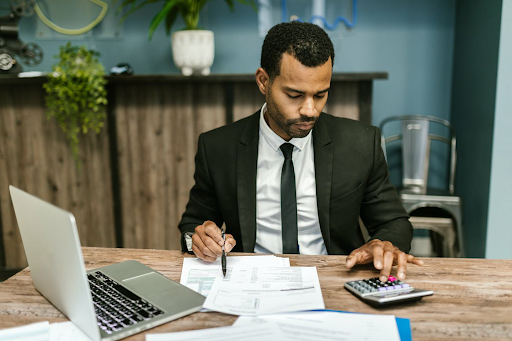 Cost-Effectiveness
SMEs are always on the hunt for cost-cutting solutions, and outsourcing bookkeeping and accounting can be one of the most effective options. The cost of hiring an experienced in-house team, along with benefits, bonuses, infrastructure, training, and other costs to accommodate the new employees in the firm, can put a dent in the finances. On the contrary, outsourcing bookkeeping services remotely means having to pay for the rendered services only. Moreover, hiring professionals from CPA firms in the US further streamlines cost-saving, given the low wage rates of highly qualified professionals offering top-notch accounting and bookkeeping services across the Bay Area.
Get Highly Professional Bookkeeping, Tax, and Accounting Services in the USA
The assistance of a highly professional accounting and bookkeeping staff can help the business grow at a constant rate. Experts at Nidhi Jain CPA, an outsourcing firm run by Nidhi Jain CPA, CA, CTC, MoC, offers expert guidance and a full range of professional services, from personal and business accounting to tax filing and payroll services in Bay Area. Based in California, the outsourcing firm serves clients across the Bay Area, focusing especially on San Jose, San Francisco, East Bay, Dublin, South Bay, Milpitas, Pleasanton, Sunnyvale, San Ramon Trivalley, Livermore, and Fremont.
Our experts are responsive, dedicated, approachable, and keen on helping businesses and individuals alike. They pay attention to detail and stay updated with the latest compliance laws and regulations to ensure maximum returns for clients.
Reach out to us at 925-952-7891 or email us to learn more about our comprehensive cloud-based solutions or schedule a consultation with high-qualified tax consultants.